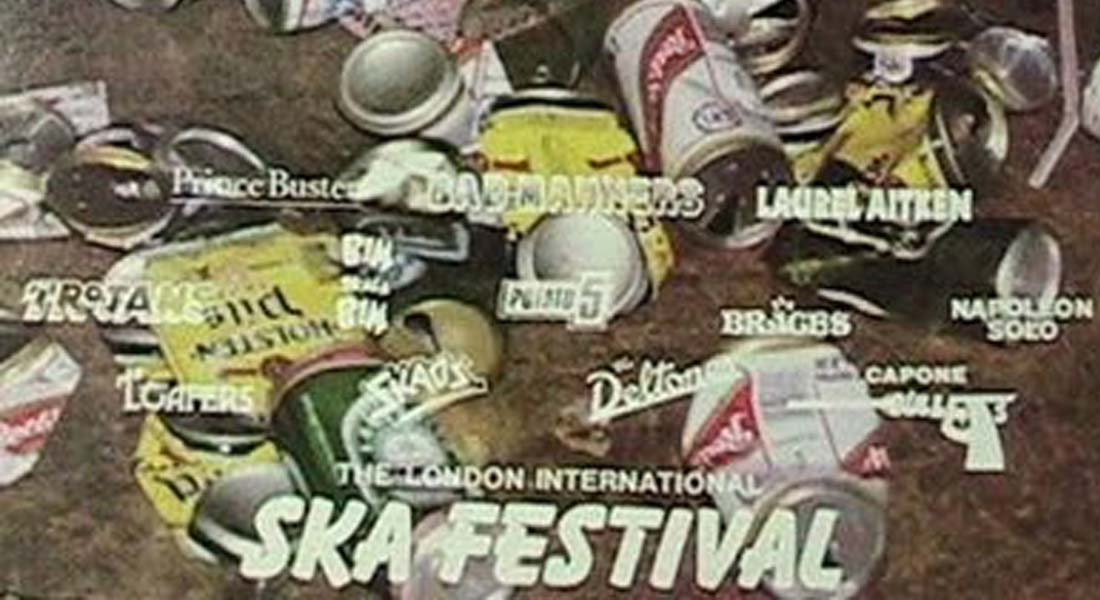 Fond Memories From The 1st London International Ska Festival in 1988 – Part 2
An interview with Chris Hunt
Whenever "the media" wanted to talk to us, we didn't decline their offers. Partly because there was not much opportunity to do so. Where we came from, writers interested in Ska bands were a rare species. Either you took your chance or you didn't get any press at all.
We had heard rumours about bands with press agents whose jobs were to make sure that the time windows reserved for promotion were used as effectively as possible. Until we would have reached that stage, we simply agreed to meet everyone, not even asking which fanzine (because it could only be fanzines) they worked for. Thirsty, hungry and broke at a Ska show? Impersonate a writer and you have a good chance for some backstage beers and crisps from The Braces. I still have no idea, which "medium" was behind the guy who introduced himself as Chris Hunt.
The interview with us was conducted sitting on a meadow near Seven Sisters Road next to the venue Sir George Robey, at the first day of the 1st London International Ska Festival. It must have been a very warm December day. The whole band was present.
An interview with The Braces was easy to get, but hard to do. The conversations with journalists usually went along one of two possible routes. Neither was very pleasant.
If the reporter had learned the facts from our press kit and asked along those guidelines, we tended to expose our most childish and destructive side. Instead of helping the reporter create an interesting piece, which would have been in our own interest, we made a point of showing him or her up by denials like: "Smokey Robinson, my favourite songwriter? Are you kidding."
The other scenario was something we perfected on our trip to England: Answer the well-put, well-informed, well-intended questions with one word sentences, followed by short, too loud, hysteric laugh, then try to form a complete sentence and fail. After the arduous 30 minutes with us Chris asked, whether there were times when we talked more. "A good question. "Ha …".
The weirdest part about the whole affair was that Chris somehow befriended the band. Our organ player Greg and he still write each other Christmas cards, their estates exchange visits from time to time.
It seems as if the difficult situation with us only made Chris Hunt stronger. Last time I checked he hadn't quit his job as a reporter. Quite the opposite. According to his website and Wikipedia, Chris Hunt has moved on to become the Editor of various music and Sports magazines including Mojo and NME, and he is the author of various documentaries for the BBC, one of which is a video diary from the Football World Cup finals in Germany 2006. An interview with an upcoming Ska band called The Braces wasn't mentioned on Wikipedia. I will have to fix that.
This post is part II of a series around the 1st London International Ska Festival in 1988. If you like to see part 1, go here.